A perfect bay to learn windsurfing & to ride the Red Sea
No matter if you are young or old, complete beginner or you are already power-jibing:
WE HAWA YOU UP!
Hawa means Wind in Arabic
ON A GLANCE: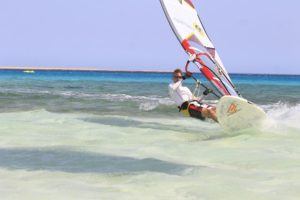 Riders
Ride to the lagoon & enjoy the view!
Enjoy choppy water & waves up to 1,5 m
Designated Windsurf area at the 700 m long beach - but only 20 meters away from station
An island with flat water is just 1 km away - a perfect short trip! Or join a 6 km trip to Tobia Island!
Private lessons available
Well maintained equipment - FANATIC boards & NORTH sails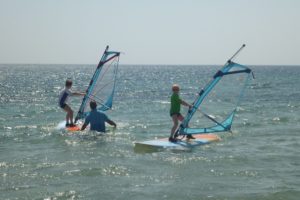 Windsurf Courses
Superb Conditions for Beginners!
A lot of space in shallow water
Save environment- designated area
Private or semi-private courses
Experienced instructors
No matter if you are young or old, we will get you safely on the board to explore the joy of windsurfing!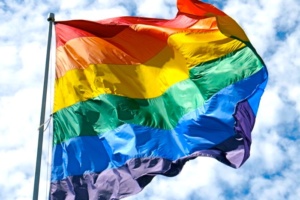 Wind & Weather
Average Wind speed of 15 knots in warm water with bright sunshine!
More than 300 wind days
Steady sideshore wind
Thermal winds make the wind 2-3 knots stronger than what the wind stations predict
Average water temperature of 23˚
Average air temperature of 28˚ C
Find out more: Wind & Weather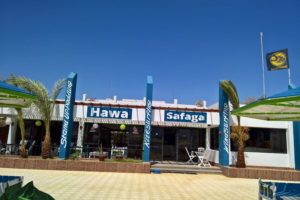 Hawa Station
Intercultural get-together with all facilities you need!
Beach Access, chill-out area with F&B Service
Free-wifi, accessories shop
Get-togethers in the evenings
Other activities at the Station & organisation of excursions
Find out more: Hawa Station    
Info
Our windsurf courses are being taught by our experienced windsurf instructors at the hotel beach.
Stages of teaching are: 
Introduction on the beach on equipment, safety, balancing on the board & how to control the sail
In the shallow water you start practicing balancing, sail control and how to change direction
Together with the instructor you ride into the Bay and experience yourself riding on choppy water
Once you feel comfortable you make a trip with the instructor to the close by island that has crystal clear shallow wate
You start professionalizing yourself by learning basic tricks like the "jibe", how to change direction quickly & in a stylish way!
At different stages you will be provided with different board and sail sizes and eventually with a harness. It all depends on your individual progress and comfort, while keeping your safety as the first priority
Board & Sail Rental
Windsurf Riders and those who want to practice their skills at the Red Sea, benefit from a magnificant spot at Safaga Bay, right there where our station is located!
Our experienced staff will help you choosing the right board & sail size according to the wind condition
According to the wind conditions, you can change board and sail size anytime
We have a great range of "North" Sales and "FANATIC" boards
Beginner Board - Rental Prices
Duration
Price
1 hour
25 €
2 hours
45 €
1 day
60 €
2 days
114 €
3 days
162 €
INSURANCE
1 day
8 €
1 week
40 €
Insurance covers sail and board damages but no fin loosing or fin damage